WE TAKE CARE OF THE DIRTY WORK
When we do our job well, the job we do goes unnoticed, but we don't mind. A clean working and living environment shouldn't be a choice it should be a right and so we make sure that whenever we are contracted to provide cleaning services, you won't see what we have done. Our housekeeping services are second to none and we are very proud of the hygiene standards in our camps.
CLEANING OVERVIEW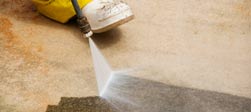 A site that is not clean can leave a very bad impression on both residents and visitors, so we make sure that all of our staff work to the very highest standards and follow a strict plan of cleaning protocols.
The technical expertise involved in keeping work and living spaces clean and hygienic should not be underestimated and we are constantly looking to new products, materials and work methodologies to improve the speed and quality of our service.
Our cleaning teams are tasked to not only keep environments pristine, but also to identify any issues that arise pertaining to the maintenance of the building such as cracked tiles, missing or blown light bulbs, leaky pipes and taps. Once issues are identified they will make sure the proper personnel or department are informed and even repeat the procedure if required.
Whatever the environment in which we operate we always have an eye towards the sustainability of our actions. Where possible we will use eco-friendly and biodegradable products and always minimise our power consumption and use of water.
CLEANING SERVICES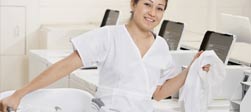 Cleaning is part of our larger site solutions remit, but we can provide this service as a standalone product to suit the needs of our clients. We can clean based on your previous or on-going requirement or based on an overview of your facility after one of our managers has made a site visit. These can include:
Housekeeping
Laundry Service
Kitchen Cleaning
Janitorial Services
Public Area Cleaning
Industrial Cleaning
Specialized Cleaning
CLEANING AREAS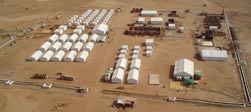 Our teams can meet any challenge and can tackle any cleaning task, from heavy duty exterior cleanings such as car parks and construction machinery, through to typical cleaning regimes such as windows and carpets, right up to specialist areas such technical installations, sensitive production areas, hazardous environments, and secure server rooms.
Areas of operation include:
Remote Camps
Plants
Headquarters
Office buildings
Schools
Hospitals
Shopping centers
Retail stores
Supermarkets
Airports & railway stations
If you need cleaning services for your next remote site, Contact RSS.