EVERYTHING IN PLACE

AND ON TIME READY TO WORK

Our vast experience in camp management also allows us to offer a complete turnkey operation for your site that includes complete design, supply and build of the camp itself. Working with our specialist construction partners we can get you up and running in the world's most remote locations and then support that camp installation at every stage of the project.

That project could be a short-term tented camp for as few as 20 people as part of a seismic survey, or 10,000 person pre-fabricated facility as the core of a long term mining project. We are one of the only companies in the world that can offer such diverse camps and we do this through long standing strategic alliances with the very best suppliers.

There's no 'one size fits all' approach to camp building at RSS and we will always advise you on the best solution for your situation, even if that solution isn't what you originally had in mind.

All of the camps we design and build are to the highest standard and to the unique and specific requirements of our clients. As experts in camp management we also build these camps to run as efficiently as possible, therefore minimising the staffing, power and services requirement. This way you not only get a tightly organised camp but also one that is incredibly cost effective.

We understand the costs involved in working in remote locations and we work closely with our clients to make sure the cost of their camp is not a burden.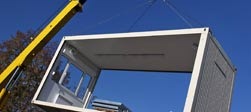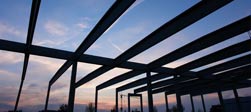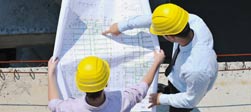 There is no site too remote or facility too complicated. RSS can provide a complete solution that includes, but is not limited to the following:
Design optimisation
Sourcing and procurement
Transport and logistical support
Camp construction and erection
Electrical reticulation including petrol or diesel generators
Water reticulation
Sewerage and water treatment
Plants and reticulation
Waste control and incineration plants
Perimeter fencing
Internal roads and walkways
Satellite based communications systems
Fuel storage
Supply of kitchen, laundry and catering equipment
Supply of all soft furnishings
As well as various camp designs and configurations we are able to offer our clients the following type of construction units:
Hard shell containerized units
Fully insulated modular units
Soft shell tented structures
Construction of structures utilising local materials and labour.
If you need Camp Design & Construction for your next remote site, Contact RSS.